All i can say is damn, so far this memory is killer... I'll go as far to say that this is hands down the best DDR3 kit that I have seen so far... It can pull off some seriously tight timings... CL5 all the way up to around ~1500MHz! The kit I have is the Kingston HyperX PC3-11000 2GB kit it has the part number KHX11000D3ULK2/2G. The ASUS P5K3 Deluxe was using BIOS 0604...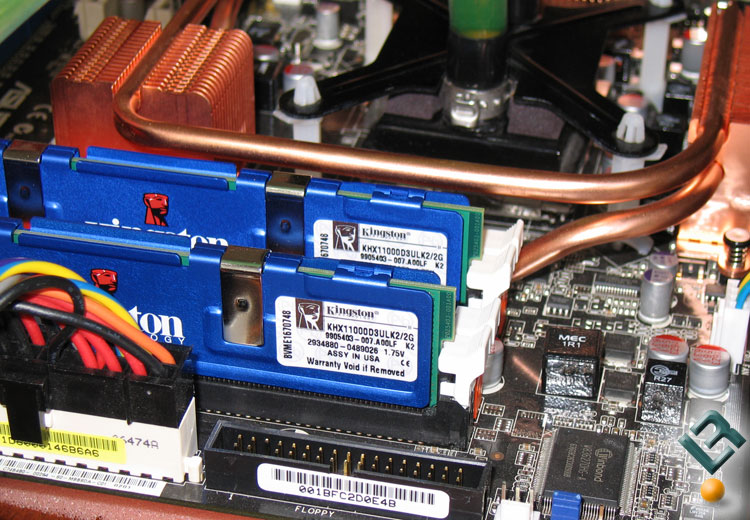 Check out what I'm hitting with the ASUS P5K3 and an Intel Core 2 Duo E6750 with water cooling (Corsair Nautilus 500)
On this setup I am getting 6998/6950 at 5-7-5-15 1T at 1333MHz FSB and memory clocks(with everything at stock...)
Here are some sandra scores at 1472MHz 5-7-5-15 with a command rate of 2T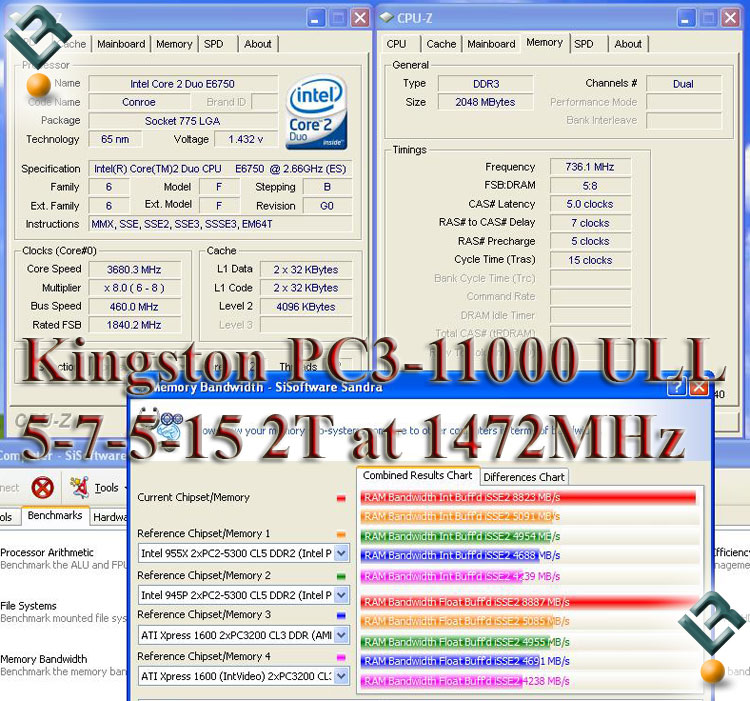 Let's see what lowering the command rate from 2T down to 1T does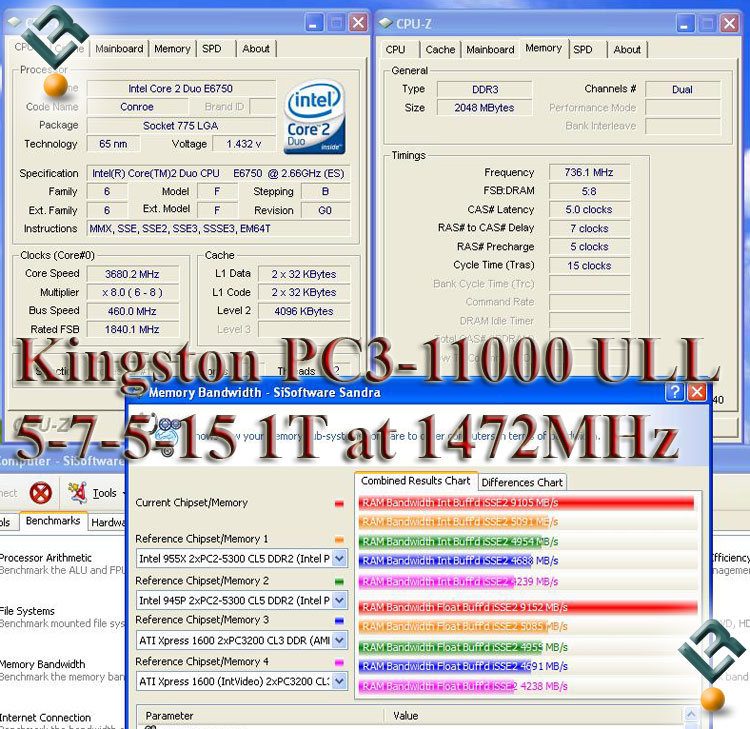 Some Everest Love for those that like Everest...