XFX GeForce 8800GT 512MB Alpha Dog Video Card Review
Legit Reviews has published several articles covering the NVIDIA GeForce 8800 GT video card series, but today we bring you our first article on a production card from the folks over at XFX. The XFX GeForce 8800 GT 512MB video card has improved cooling and higher core clock frequencies than the reference design, so things should get interesting. Read on to see how the changes impact the card.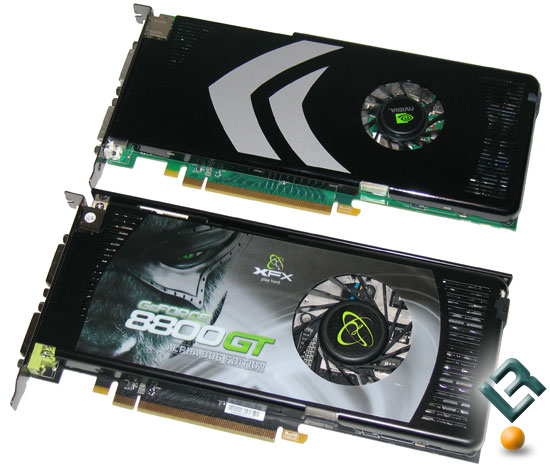 When we first sat the XFX GeForce 8800 GT 512MB next to the reference NVIDIA card something just didn't look right. XFX implimented a larger fan and also increased the opening in the cover to let more cool air in. The slits on the sides of the cover have also been increased to improve airflow around the capacitors and other heat producing components. The changes to the cooling really paid off as the XFX GeForce 8800 GT was 15C cooler at idle and 8C cooler at load thanks to the increased airflow. Not bad considering the XFX GeForce 8800 GT Alpha Dog is running overclocked! Our review sample have a core clock frequency of 625MHz and the reference cards from NVIDIA run at 600MHz.

Article Title: XFX GeForce 8800GT 512MB Alpha Dog Video Card Review
Article URL: http://legitreviews.com/article/603/1/