XFX and Palit GeForce 9800 GTX Video Cards
Video cards are launching left and right these days and it's been a confusing time for many consumers. Trying to tell people that many of the latest GeForce 8 series cards have the same core as the GeForce 9 series isn't an easy thing to do. To complicate things even more, NVIDIA has been reducing the frame buffer size on the latest video cards. This is not only confusing to consumers, but the media as well. Today is no different, so sit back and we will try to walk you through what is going on with the GeForce 9800 GTX!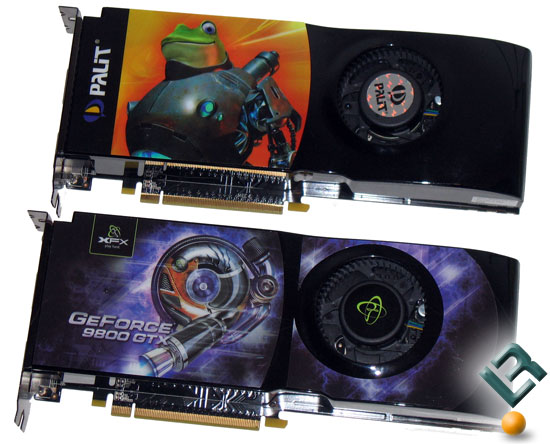 This is by far one of the toughest cards that we have had to draw a conclusion on since we started reviewing video cards when the site started back in 2002. The GeForce 9800 GTX is not faster across the board than the GeForce 8800 GTX that came out back in 2006 as the benchmarks showed. To many readers this may be a disappointment and we'd be lying if we said it doesn't bother us too. When it comes to just raw gaming performance the GeForce 9800 GTX is more of an evolutionary advancement than revolutionary. If you are looking to play at high resolutions with high anti-aliasing it seems that the GeForce 8800 GTX is still the best choice in the majority of the game titles we looked at here today...
Article Title: XFX and Palit GeForce 9800 GTX Video Cards
Article URL: http://www.legitreviews.com/article/686/1/
MSRP: $299 - $349