Hypersonic Avenger AG2 Notebook Review
Geared toward the enthusiast who wants their go-anywhere notebook to be powerful, the HYpersonic Avenger AG2 Notebook series feature unparalleled performance in a sleek, colorful, and compact 12-inch size for superb mobility. The AG2 can be configured with next generation 45nm Intel Penryn processors, up to 4GB DDR2-667 memory, and a 320GB hard drive (or Solid State Drive) for maximum storage. Read on to see what we think of this new notebook!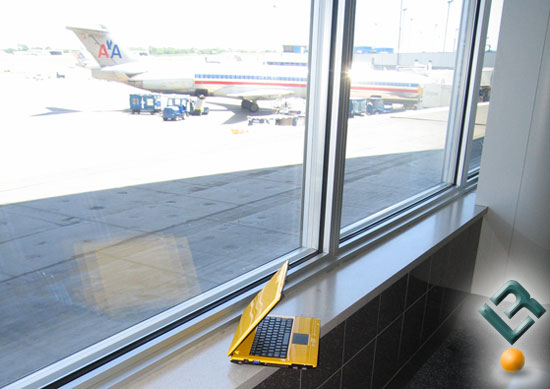 "The Hypersonic Avenger AG2 notebook was just launched on May 22nd, 2008, but that doesn't mean we haven't had a sample for well over a month now. The Hypersonic Avenger AG2 notebook is the same thing as the Clevo M72R notebook, so Hypersonic was able to get a production sample in our hands before they officially started to carry this recently released 12.1" notebook. This gave us the chance to do a long term test drive, which is something we rarely get to do in the fast paced computer industry. For the past month we have used the Hypersonic Avenger AG2 as our traveling notebook..."
Article Title: Hypersonic Avenger AG2 Notebook Review
Article URL: http://legitreviews.com/article/714/1/