ZEROtherm Zen FZ120 CPU Cooler - Performance For Just $39
Our friends at ZEROtherm have sent us their newest CPU cooler to look at, the Zen FZ120 CPU cooler. At just $39.99 the FZ120 was designed to meet and exceed competitor price vs. performance. Can ZEROtherm make an award winning cooling solution that does not send you racing to break the piggy bank? That is what we set off to figure out and the results are impressive! What did you expect from a heat sink with a 120mm fan and eight heat pipes!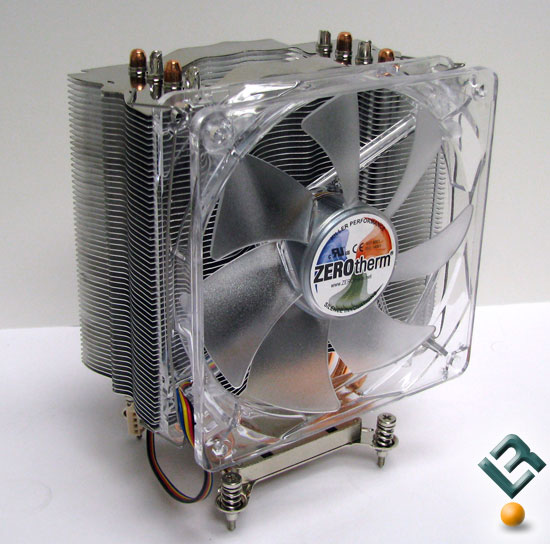 The FZ-120 Zen does what I believe ZEROtherm wanted it to do, and it does a great job. It has performance very close to that of the Nirvana, is quieter than the Nirvana, and is cheaper than the Nirvana. The Zen can be found for $39 + shipping, and that's a steal. With a price like that the Zen is an inexpensive upgrade for anyone, and is almost (depending where you shop) $15-20 cheaper than its bigger brother, the Nirvana.
Article Title: ZEROtherm Zen FZ120 CPU Cooler
Article URL: http://legitreviews.com/article/716/1/