Super Talent MasterDrive MX 60GB SATA-II SSD Review
With the prices of Solid State Drives (SSDs) dropping rapidly, how does this new entry level SSD stack up? These drives consume up to 85% less power than a typical spinning hard disk drive so users can enjoy an extended battery life and less heat build-up. MasterDrive MX SSDs use MLC NAND Flash to offer the best possible price/performance value to mobile enthusiasts. Read on to see how it performs!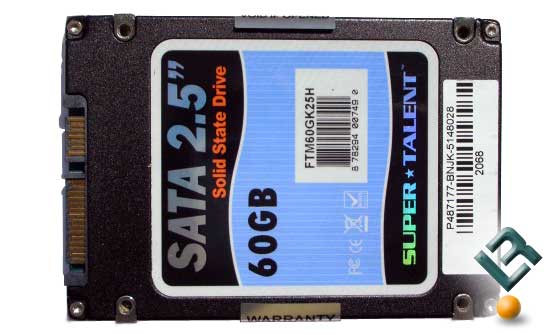 The Super Talent MasterDrive MX is a great drive for those that want speed and do not do a lot of heavy writing. Its clear that these type of drives will not be a fad, and these will truly supersede rotational hard drives. Unfortunately these drives are still rather pricey at $419 for a 60GB Drive...
Article Title: Super Talent MasterDrive MX 60GB SATA-II SSD Review
Article URL: http://www.legitreviews.com/article/715/1/