Going Green? Which motherboard company is more efficient, ASUS or Gigabyte?
Asus and Gigabyte recently had a spat about power consumption a couple months back that got some people wondering which motherboard was really the most energy efficient. We took a look at the real numbers to see who comes out on top and the results might just shock you. Read on to see which motherboard maker comes out on top when we try out ASUS's EPU and Gigabyte's DES equivalent.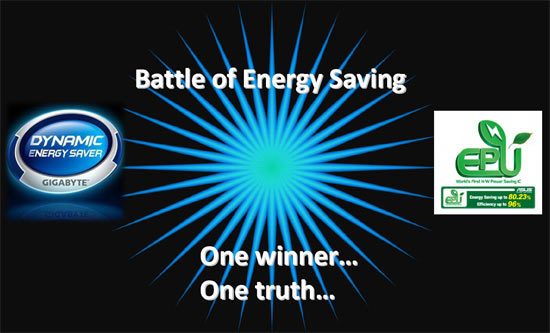 So, in the end, who is the winner? I would have to say first off that the winner is the consumer. Less power being used means less money flying out the door to the utility company, and that is a good thing for the pocketbook, especially with gas prices headed the direction they are. I would also say that the environment is a winner. I am not going to get all politically correct. In fact, no matter what your view is, you would have to admit that using less power is a good thing. Just the fact that we are even talking about this subject is a good thing. We have a responsibility to take care of the earth, and this certainly can help.
Article Title: Going Green? Which motherboard company is more efficient, ASUS or Gigabyte?
Article URL: http://legitreviews.com/article/736/1/