Kingston HyperX 2GB PC3-14400 Memory Kit with Intel XMP
Today we look at a Kingston HyperX 2GB 1800MHz DDR3 memory that has been certified under the Intel Extreme Memory Profile (Intel XMP) validation program to offer PC builders and gaming enthusiasts automatic setup when using select Intel X38/X48-series chipsets. Read on to see how the kit performs against DDR3 memory kits running at 1333MHz/1600MHz and then when overclocked!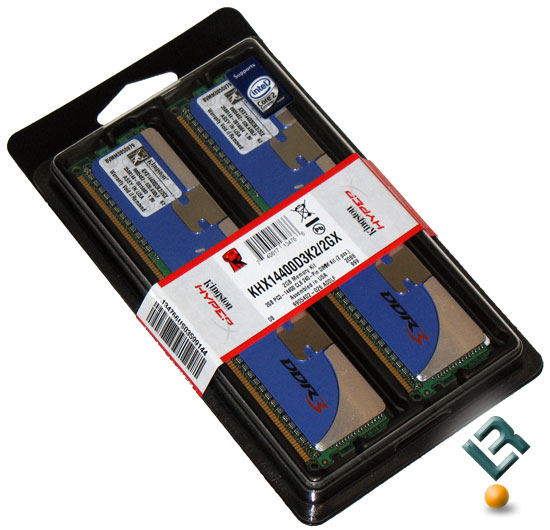 The Kingston HyperX KHX14400D3K2/2GX memory kit is a very nice kit of 1800MHz memory as you can see from the benchmarking results. The Micron ICs that are used on the module can easily reach 2GHz with CL8 timings and are also able to reach tight CL7 timings at 1800MHz with a slight voltage boost. Enthusiasts are looking for modules that allow them to adjust timings and overclock, which is exactly what these HyperX modules have been designed to do.

Article Title: Kingston HyperX 2GB PC3-14400 Memory Kit with Intel XMP
Article URL: http://legitreviews.com/article/767/1/
Pricing At Time of Print: $219.99 plus shipping