Intel DX58SO 'Smackover' Motherboard Does Triple-Channel Memory
Details on the Intel DX58SO 'Smackover' motherboard are becoming crystal clear here at the Intel Developer Forum in San Francisco! For those that haven't been keeping up on the bleeding edge of technology the new chipset that Intel will be releasing to support Core i7 processors (Nehalem) is the X58 Express (Tylersburg).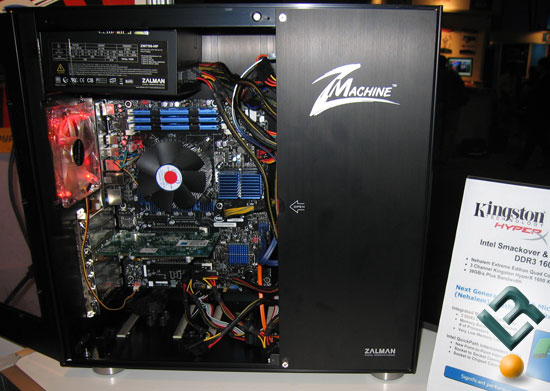 In a meeting between Legit Reviews and Intel it was discovered that three slots should be used if you want the best performance. If you pop in a fourth module and occupy all the slots the DX58SO motherboard won't be running in quad-channel. It will actually default back down to single channel mode, which will obviously drastically impact memory bandwidth. The official support memory clock speed is 1066MHz, but Intel was quick to say that 1333MHz, 1600MHz and even 2000MHz memory kits will work on the platform.
Article Title: Intel DX58SO 'Smackover' Motherboard Does Triple-Channel Memory
Article URL:
http://legitreviews.com/article/775/1/