iStarUSA xAge-N99-US USB 2.0 Hard Drive Docking Station
Looking for a stylish way to add more storage to your Mac, PC or Linux machine? iStarUSA has you covered with it's new 3.5"/2.5" USB HDD docking station for SATA drives. The SATA to USB 2.0 interface provides up to 480Mbps data transfer rate for quick and easy data backup. Take a look at the article and see what our impressions are.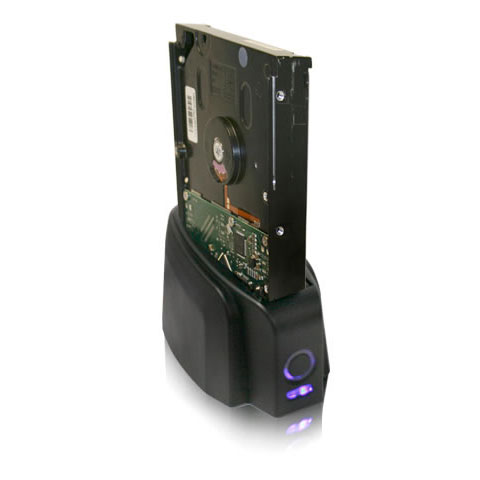 Overall, I think the iStarUSA HDD dock is a great device to recover the use of dormant drives or to expand your storage options. With backups being so important, this gives you one less excuse for getting them done. Found online for less than $30, this is also a relatively inexpensive solution to your storage needs. Aside from a short power cable, I found no other flaws with the docking station and was easily able to add a variety of drives without compatibility issues and even hooked it to my Apple MacBook Pro for a quick compatibility check.
Article Title: iStarUSA xAge-N99-US USB 2.0 Hard Drive Docking Station
Article URL: http://www.legitreviews.com/article/778/1/
Pricing At Time of Print: $21.99 plus shipping