OtterBox Impact Series Sleeve For The BlackBerry Bold
Once the BlackBerry Bold was released by AT&T this week many consumers are looking for something to protect this new Smart Phone. OtterBox has once again come to the rescue and has released a thin, skin-like sleeve for the BlackBerry Bold that is part of the Impact Series. Read on to see what these sleeve looks like and how it fits on the BlackBerry Bold.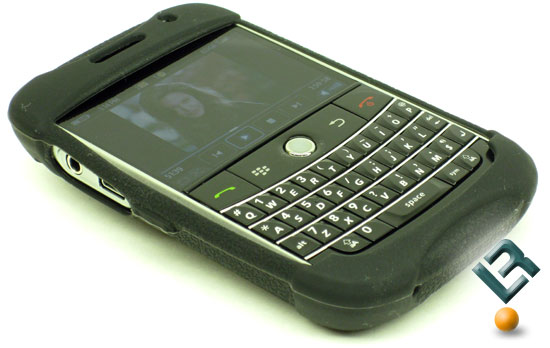 Our use of the OtterBox Impact Series for the BlackBerry Bold has been great so far and there is really nothing to say negative about the sleeve. The BlackBerry Bold does not add any protection to the screen itself, so you might still want to cover that with some protective film to give it some added protection. Overall, the Impact Series for the Bold serves a simple purpose and for $19.95 it is an easy choice to protect a phone that retails for $599 before discounts and rebates.
Article Title: OtterBox Impact Series Sleeve For The BlackBerry Bold
Article URL: http://legitreviews.com/article/825/1/