Movie Playback on the BlackBerry Bold Using Badaboom
The recently released BlackBerry Bold here in the United States, features a half-VGA (480x320 pixel) resolution Transmissive TFT LCD display that is perfect for watching movies on. Read on as Legit Reviews gives you a guide on how to transcode DVD movies to work on the BlackBerry Bold using a program called Badaboom. Badaboom uses both the GPU and CPU for transcoding, so check it out!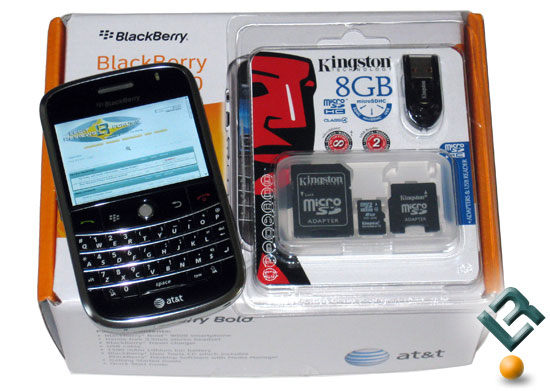 The Badaboom Media Converter was amazing to use and the fact that it completly transcode a DVD using a bit rate of 2500kbit at a resolution of 480x320 in under 16 minutes was amazing. Two years ago it took me 3-4 hours to transcode a DVD using a bit rate of 237kbps and a resolution of 320x240! The performance gains that can be had with stream computing are obvious and I'm a big fan of using the GPU to complete tasks like transcoding. If you have an NVIDIA graphics cards that supports CUDA then this is something you have to try out to believe it.
Article Title: Movie Playback on the BlackBerry Bold 9000 Using Badaboom
Article URL: http://legitreviews.com/article/826/1/
DIGG URL: http://digg.com/gadgets/How_To_Play_Mov ... g_Badaboom
Be sure to support LR and DIGG it if you liked the article!