Oakley O ROKR Pro Bluetooth Sunglasses Review
The O ROKR Pro is the latest in the Sport Performance line of eyewear from Oakley and Motorola. O ROKR Pro wirelessly streams digital music, and even lets you control the music wirelessly. Just use the buttons on the frame to select songs on your Bluetooth Stereo-enabled mobile phone or your iPod equipped with an ODIO iA50 Bluetooth adapter. Read on to see what we think of these Bluetooth Sunglasses after spending a few weeks outside in California with them!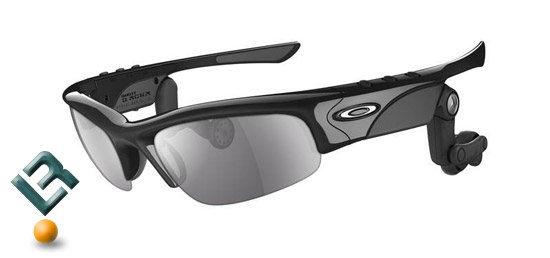 "The $350 (MSRP) O ROKR Pro works like a traditional Bluetooth headset except there is nothing that has to clip to or around your ear for communication. Motorola helped to integrate their hands-free technology in one of Oakley's most lightweight sports frames. The 15-mm Mylar Speakers can be positioned to almost any angle for a custom fit and can pivot away from your ear when you need hear. The Oakley O ROKR Pro also features a sweat-resistant frame and includes user-changeable High Definition Optics (HDO) lenses. The lenses are even coated to repel water and dust from leaving streaks and sheens that can impair your vision."
Article Title: Oakley O ROKR Pro Bluetooth Sunglasses Review
Article URL: http://legitreviews.com/article/832/1/
Pricing At Time of Print: $249.99 plus shipping