ECS GF8200A Motherboard Review - GeForce 8200
The ECS GF8200A motherboard is part of the ECS Black Series and uses an NVIDIA GeForce 8200 single chipset in order to support 95W TDP AMD Phenom quad-core processors up to HT 5200 MT/s with Hyper Transport 3.0 technology links. The board also supports DDR2 1066MHz memory kits and features like GeForce Boost. With the economy doing poorly the need for budget boards is higher than ever and this board can be found for just $69.99 at Newegg.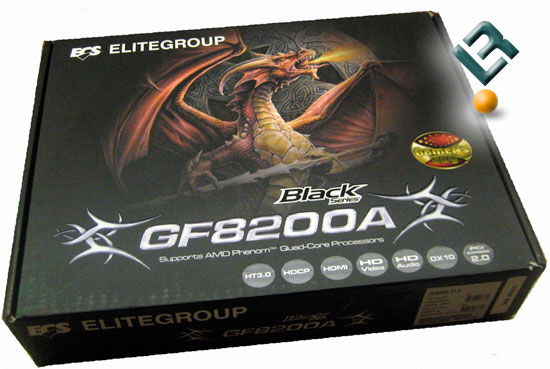 You do not have to spend big bucks to get a great board. In fact, there is no reason why you cannot spend $100 or less on a board and get what you need as far as performance in concerned. In fact, with the Phenom II coming out and hitting record speeds (as we saw in our preview a few weeks ago) you should be able to pick up a Phenom II CPU and the ECS 8200A for a great price. Even now, you could pick up the Phenom 8450 Toliman for right at $95and this motherboard for less than $170. That is a nice and fast upgrade for the price! Deals are popping up all over for 4gb DDR2 800MHz kits for well under $30... that is the barebones of a new computer for under $200...
Article Title: ECS GF8200A Motherboard Review - GeForce 8200
Article URL: http://legitreviews.com/article/837/1/
Pricing At Time of Print: $79.99 on PriceGrabber