Legit Reviews Stocking Stuffer Guide for 2008
With the holidays rapidly approaching, the Editors and Moderators of Legit Review have gotten together to come up with the ultimate Stocking Stuffer gift list for our readers. We wanted to show a few products that will serve as a perfect stocking stuffer items for this year. These are products that should be readily available and you won't have to break the bank to afford them.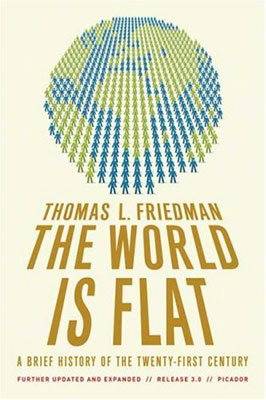 With the economy going down the tubes and layoffs in the IT industry becoming something common in the news, a good book might be in order. If you are wondering why companies are failing left and right then you need to read the book - The World Is Flat 3.0. This book is an essential update on globalization, its opportunities for individual empowerment, its achievements at lifting millions out of poverty, and its drawbacks--environmental, social, and political. The book was written by Thomas L. Friedman the Pulitzer Prize--winning author of The Lexus and the Olive Tree. The book has a great flow to it and if you lived through the dot com boom this book will tie together everything that has happened in the last decade and you might have a new look on things when you get done reading this. If you are looking to give the gift of knowledge or can't figure out what to give someone that has it all this book might be the ticket to a winning gift. Just be sure to get the release 3.0 that was published in late 2007 as it has updated facts and information it in that the previous two versions do not.
Article Title: Legit Reviews Stocking Stuffer Guide for 2008
Article URL: http://legitreviews.com/article/845/1/