Thecus N4100PRO NAS Server Review
With more and more mainstream people making the move to an almost pure digital world, central storage and data backup is becoming more and more of an issue. Businesses have used Network Attached Storage or NAS boxes for some time now, but now the everyday home user is starting to look at NAS solutions for data storage and backup. Join us as we look at the N4100PRO NAS box from Thecus and see what this little box can do.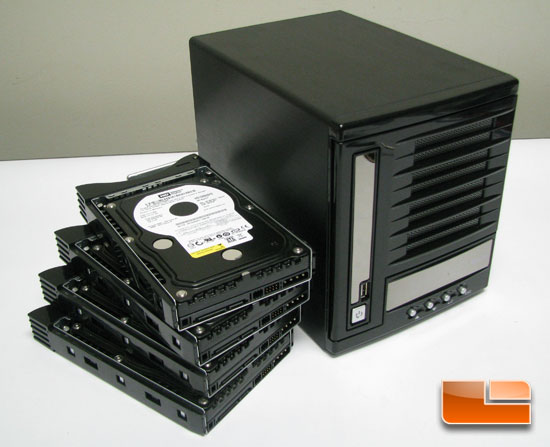 The Thecus N4100PRO uses an AMD Geode LX800 processor and 256MB of DDR memory for powerful data-processing capabilities. The N4100PRO has the capacity for four 3.5" SATA hard disks for up to 4TB of storage! To keep data secure, the N4100PRO features various RAID modes, including RAID 0, 1, 5, 6, 10 and JBOD. Managing your RAID array is easy with the N4100PRO's advanced RAID management features, including RAID expansion and RAID level migration. To top it off, the N4100PRO comes equipped with a big, bright LCM module, which displays useful status messages such as IP address, date and time, and RAID status, making it easy to keep an eye on the condition of the N4100PRO.
Article Title: Thecus N4100PRO NAS Server Review
Article URL: http://legitreviews.com/article/888/1/
Pricing At Time of Print: $412.99 plus shipping