How to Install Vista on the ASUS P6T Deluxe with SAS RAID
Today's hard drive market is starting to grow towards enterprise level hardware, which is SAS. SAS, or Serial Attached SCSI, is the server grade storage medium of choice these days. Some desktop motherboards like the ASUS P6T Deluxe offer support for up to a pair of SAS drives, so read on as we show you how to setup a pair in RAID and install Windows Vista Ultimate 64-bit.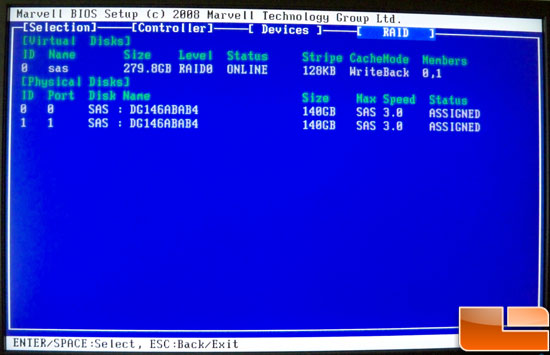 In our review of the ASUS P6T Deluxe we noted that the motherboard was one of very few desktop boards to feature an on-board SAS controller. With this controller from Marvell, the board can just as easily function as an incredibly powerful and reliable workstation, or a monster gaming rig with ultra fast hard drives. Since there are a few different speed grades when it comes to SAS hard drives we aren't going to focus much on the speed of the drives, but simply how to get Windows Vista installed on a pair of drives in RAID 0 (stripe set).
Article Title: How to Install Vista on the ASUS P6T Deluxe with SAS RAID
Article URL: http://www.legitreviews.com/article/910/1/