ASUS Marine Cool Concept Motherboard Pictures
CeBIT has had a number of very interesting products announced this year and the ASUS MARINE COOL Motherboard is certainly one of them. ASUS wanted to show off a revolutionary design with new innovations that would deliver the ultimate in stability and durability for consumers. The motherboard they came up with is called the Marine Cool and it shows what the future might hold for motherboard design.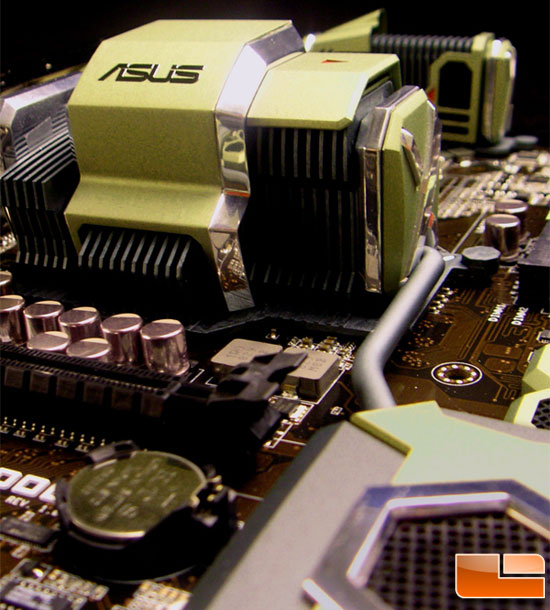 The ASUS MARINE COOL is a conceptual motherboard that addresses the most demanding of usage scenarios. The front features a metal heat-pipe module to provide exceptional heat transference and dissipation for core components. Set flush on the back of the PCB, the backplate makes full use of micro-porous ceramic technology to provide a larger surface area-facilitating heat away from the PCB for highly effective thermal dissipation. Together, these revolutionary designs improve heat dissipation by up to 2 fold. The ASUS MARINE COOL also features an onboard uninterruptible power supply (UPS)-a built-in polymer battery that averts damage from unexpected blackouts. Furthermore, built-in server-standard Failover Memory guarantees system boot, regardless of incompatible or faulty memory."
Article Title: ASUS Marine Cool Concept Motherboard Pictures
Article URL: http://legitreviews.com/article/922/1/