Super Talent Luxio 64GB USB 2.0 Flash Drive
Super Talent has released one of the largest capacity USB flash drives available with their new Luxio 64GB drives. Does high capacity mean low performance? We've given it a test drive to find out for those thinking of investing in a high-capacity portable storage device.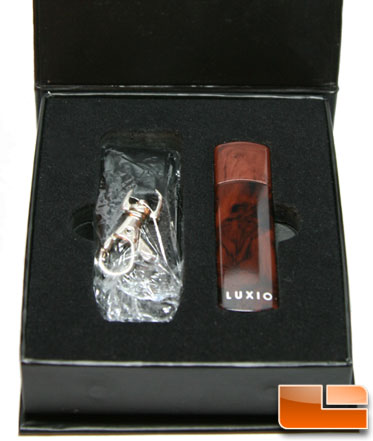 Super Talent is well-known and respected when it comes to memory products and currently holds over 200 patents in Flash and DRAM technology. Their latest USB flash drive is called the Luxio and at 64GB is one of the largest capacity USB drives available. Considering it wasn't long ago when 60GB was more than ample for an OS installed hard drive on a system, that's an incredible amount of storage in a small package. There are even some laptops and netbooks shipping today with only 60GB drives. To put it in perspective, this is enough storage to hold nearly 20,000 six megapixel photos. Impressive for a device weighing a mere ounce and can be found online for roughly $139.99...
Article Title: Super Talent Luxio 64GB USB 2.0 Flash Drive
Article URL: http://legitreviews.com/article/921/1/
Pricing At Time of Print: $139.99 shipped
DIGG: DIGG