Sandisk ImageMate Multi-Card USB 2.0 Reader Review
With digital cameras and mobile phones using Flash memory there is still a need for an easy and quick way to transfer files from the device to your PC for storage and touch-up. SanDisk introduced the ImageMate Multi-Card USB 2.0 Reader/Writer last month and today we bring your our thoughts after spending some time with the device.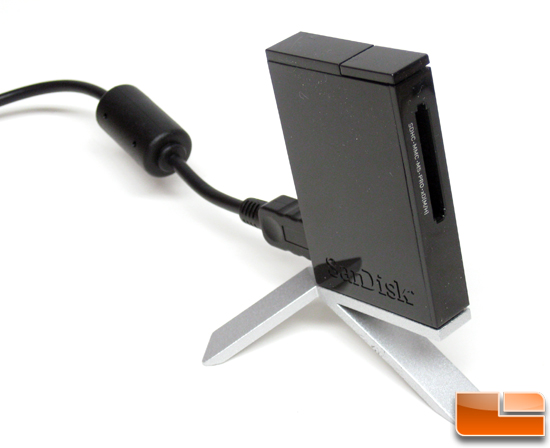 The SanDisk ImageMate Multi-Card reader easily and quickly transfers files to and from multiple memory card formats, including xD, Memory Stick, SD, SDHC, and MMC. The transfer button is nice as it automatically launches a user-defined application or web site. A single press of the reader's button will open a designated application such as Adobe Photoshop or a website like Facebook. After using the transfer button the traditional drag-and-drop method seems dated, but who could ever give up drag-and-drop all the way.
Article Title: Sandisk ImageMate Multi-Card USB 2.0 Reader Review
Article URL: http://legitreviews.com/article/931/1/
Pricing At Time of Print: $14.99 shipped at buy.com