ASRock X58 SuperComputer Motherboard Review
The ASRock X58 SuperComputer motherboard is the flagship Intel motherboard for ASRock and it is loaded with features like four PCI Express 2.0 slots and support for all Intel Core i7 processors! Read on to see how this board does against the Intel Desktop Board DX58SO and see if we can get an air cooled processor over 4GHz with the X58 SuperComputer motherboard.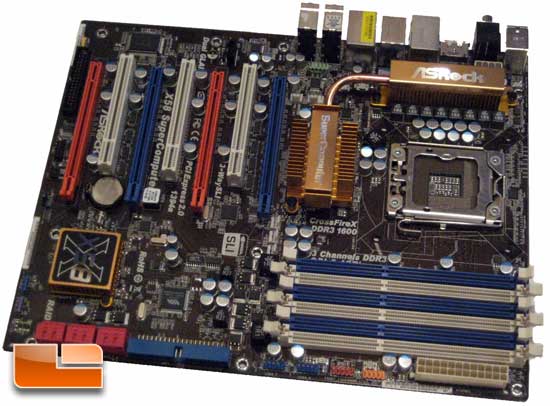 The ASRock X58 SuperComputer was a fantastic performer, had great overclocking potential, and had a decent bundle. ASRock produced a board that rivals most of the other leading manufacturers out there. The only hold up for the board may be the price once you compare it to some of the other offerings out there.

Article Title: ASRock X58 SuperComputer Motherboard Review
Article URL: http://legitreviews.com/article/958/1/