ATI Radeon HD 4770 CrossFire Video Card Review
The ATI Radeon 4770 video card can be found today for $94.99 after rebate, which makes it a great value. If you bought a pair of these cards and ran them in CrossFire you'd be out ~$190, which isn't a bad price considering what you get and how well they overclock. Will a pair of Radeon HD 4770 video cards in CrossFire be enough to beat the Radeon HD 4890 OC and GeForce GTX 275? Read on to find out!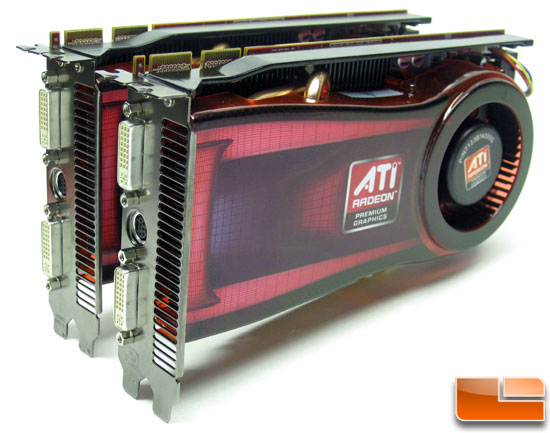 When the ATI Radeon HD 4770 graphics card was launched it featured a good price versus performance value for a card that cost $109. Now that the price has dropped down to $94.99 after rebate you can purchase two Radeon HD 4770 to be used in CrossFire for $190, which is a phenomenal price for a great setup. At just $190 after rebates the Radeon HD 4770 CrossFire setup will easily out perform ATI's Radeon HD 4890 OC, which retails for $219.99 after rebate. This puts a dent in the Radeon HD 4890 OC as the Radeon HD 4770 CrossFire setup was 11% faster in Crysis Warhead and costs 13% less.

Article Title: ATI Radeon HD 4770 CrossFire Video Card Review
Article URL: http://legitreviews.com/article/966/1/
Pricing At Time of Print: $94.99 after rebate each