Scythe Mugen 2 CPU Cooler Review
Today we look at the second generation Mugen, or Infinity, cooler from Scythe. In a nearly 1-year development period, the concept of Mugen was completely revised and further developed. Mugen 2 is based on the latest cooling technology and was produced using highest Japanese quality standards. Let's see how the new and improved Mugen 2 handles our Intel Core i7 test system.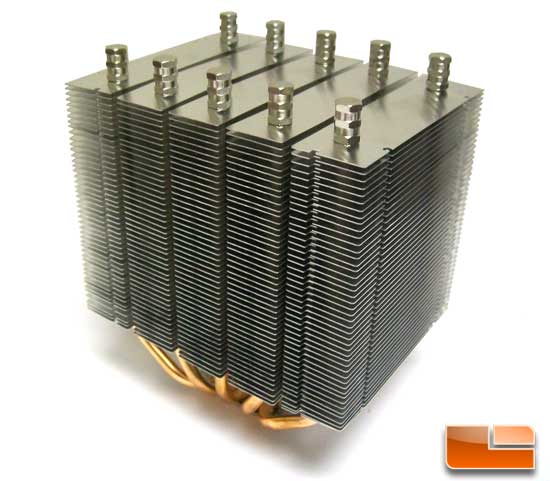 The Mugen 2 features newly developed M.A.P.S. or Multiple Air Pass-Through Structure which allows the cooler to take full advantage of the 120mm Slipstream fan. The Mugen 2 also has the ability to use multiple fans; up to four 120mm fans can be mounted to the Mugen 2. This also helps in mounting the cooler to your favorite CPU socket as you are able to mount the fan on the cooler on any side. To help simplify installation the Mugen 2 comes with a single mounting back plate dubbed F.M.S.B. The Flip Mount Super Back-Plate allows the Mugen 2 to mount to all of today's most popular CPU sockets.
Article Title: Scythe Mugen 2 CPU Cooler Review
Article URL: http://www.legitreviews.com/article/1053/1/
Pricing At Time of Print: $34.99 plus shipping