AMD Shows off 24 Panel Eyefinity on DirectX 11 Graphics Cards
AMD is showing off a brand new technology today called Eyefinity. AMD's next-generation of DirectX 11 graphics cards come with support for up to to six independent displays, which allows you the ability to connect anywhere from one to six displays to just one video card. AMD says that the experience is unlike anything you have ever seen before.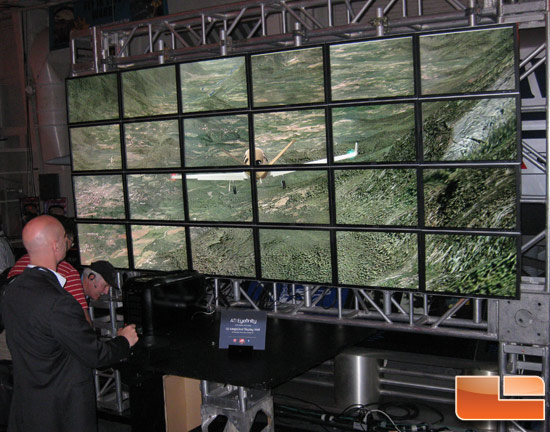 This is ATI Eyefinity to the extreme! You are looking at 24 panels and 55 Megapixels of video content coming from one PC that is running multi-GPU technology!
Article Title: AMD Shows off 24 Panel Eyefinity on DirectX 11 Graphics Cards @ Legit Reviews
Article URL: http://www.legitreviews.com/article/1069/1/


DIGG IT:

http://digg.com/hardware/AMD_Shows_off_ ... phics_Card