The ASUS AT3N7A-I Motherboard Gets A New Fan
While building our NVIDIA Ion powered Mini-ITX computer system we found that the fan used to cool the Intel Atom 330 processor and Nvidia Ion chipset was louder than what we expected from our prototype ASUS AT3N7A-I motherboard. ASUS said they agreed with the feedback and sent us a new fan that is being used on the retail models. Read on to see how loud the new one is!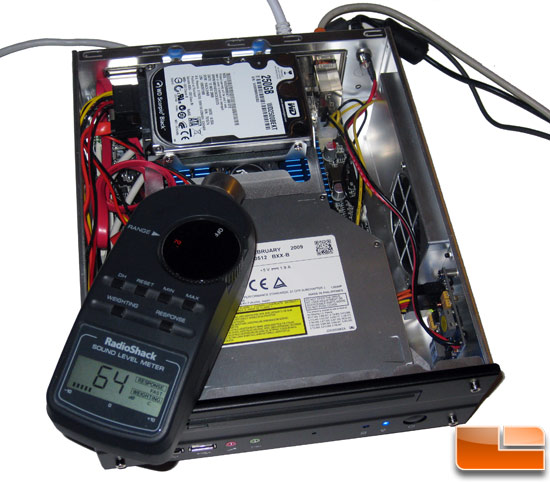 The 40mm fan on the ASUS AT3N7A-I motherboard is made by EverFlow, runs at ~6400RPM and can be annoyingly loud if you don't like fan noise. ASUS promised us the new fan would be quieter since it would spin slower, but it would have a negative impact on cooling since it didn't have the same airflow ratings.
Article Title: The ASUS AT3N7A-I Motherboard Gets A New Fan
Article URL: http://www.legitreviews.com/article/1079/1/