Turtle Beach Ear Force P21 Gaming Headset
The Ear Force P21 gaming headset pushes your Playstation 3 or PC gaming experience to a new level with superior stereo sound and crystal-clear communication on the PlayStation Network (PSN) through a USB connection. The P21 gives you a competitive advantage by bringing out sound cues in the game that are difficult to hear with speakers—such as the footsteps of an enemy sneaking up on you!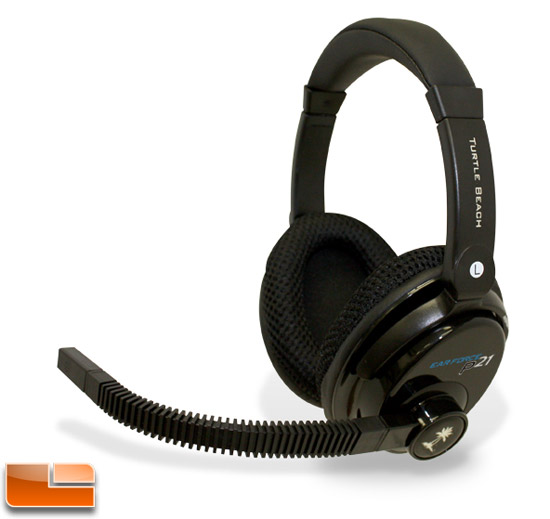 The latest offering from Turtle Beach for the PlayStation3 is the Ear Force P21 gaming headset. I would not describe myself as an avid gamer, but I've recently started playing Killzone2's online multiplayer via the PlayStation Network (PSN). The play is team oriented and my inability to communicate was proving to be a real disadvantage. I needed a good headset that allowed me to hear the game in stereo while being able to talk to my PSN teammates.
Article Title: Turtle Beach Ear Force P21 Gaming Headset
Article URL: http://www.legitreviews.com/article/1095/1/