Kingston today announced the release of the SSDNow V Series 40GB Boot Drive, the latest addition to its V (Value) family of solid-state drives (SSD). This drive will cost a mere $84.99 after rebates when it is launched on November 9, 2009. You'll be shocked to learn that inside this drive is an Intel 2nd Generation controller and 34nm MLC NAND! This might be the bargain of the year when it comes to storage.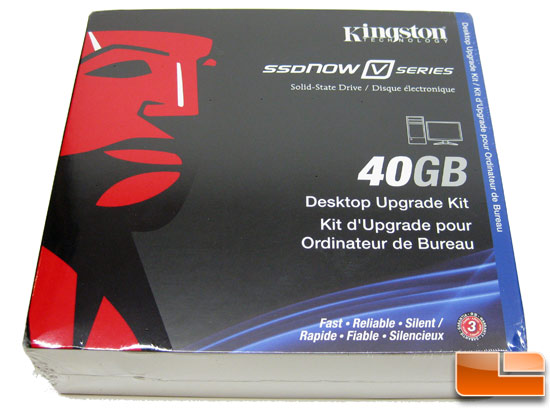 The idea of having one drive as a boot drive and another drive for storage is nothing new. Kingston is the first company to bring to market an SSD for this task, though, and we must say that it is an interesting solution. With the Kingston SSDNow V Series 40GB Boot Drive available for as low as $84.99 after rebates it really might be one of the most cost-effective ways to improve any desktop's boot, shutdown and application load times. It's not every day a low-cost upgrade solution comes to market that makes such a big performance improvement, so we can see how this SSD will breathe new life into existing desktop computers and workstations in homes and offices around the world.

The drive's performance was nothing short of amazing as we were seeing sequential write speeds over 230MB/s in popular benchmarks like HDTach. The drive is rated for a sequential read speed of up to 170MB/s, so this was a nice surprise. The Achilles heel of this product would have to be its write speeds. The drive comes rated at up to 40MB/s for the sequential write speed and that is nothing earth shattering and to be honest, most hard drives can beat that. The 4K random write speeds on the other hand were the best that we have ever seen...
Article Title: Kingston 40GB V Series Boot Drive SSD Review
Article URL: http://www.legitreviews.com/article/1111/1/
Pricing As of November 9th, 2009: $85 After Rebates for a limited time
DIGG URL: http://digg.com/hardware/The_SSD_That_Y ... B_Boot_SSD