ColcaSac Macbook Pro Notebook Case Sleeve
Everyone wants to be different and inspiring! That is what ColcaSac is counting on with their ColcaSac line of laptop sleeves for the Macbook and Macbook pro line. With security and protection in mind, they deliver a product that is quite different and unique than any other sleeve we have seen!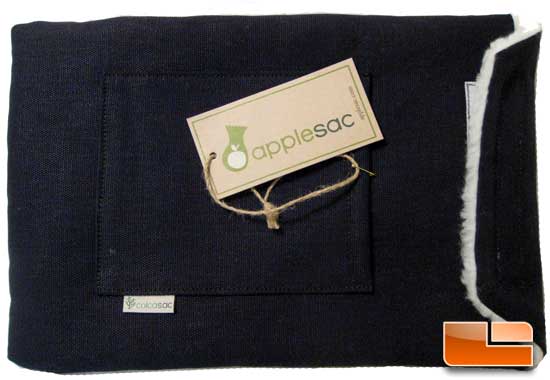 When choosing a case or sleeve for your laptop, it is all about personal taste, style and security. Everyone is a little bit different in what they look for in protective covering for their laptop, and most of us like to be unique in our choice. This is where we get to introduce to you a very unique style of sleeves that have been designed specifically with the Apple line of laptops in mind. ColcaSac was born out of an idea of a college student that wanted a way to safely carry his Macbook to the many places he traveled, yet without the bulk that a full sized backpack or case would take up. This longing led to the idea that is ColcaSac.
Article Title: ColcaSac Macbook Pro Notebook Case Sleeve
Article URL: http://www.legitreviews.com/article/1146/1/
Pricing At Time of Print: $33 shipped for free