CES 2010: NVIDIA Shows GeForce GF100 Fermi Video Card
Three months on since we got details of NVIDIA's upcoming flagship graphics card, the elusive GeForce GF100 is spotted at CES press event running a DirectX 11 game demo! Read on to see it in action.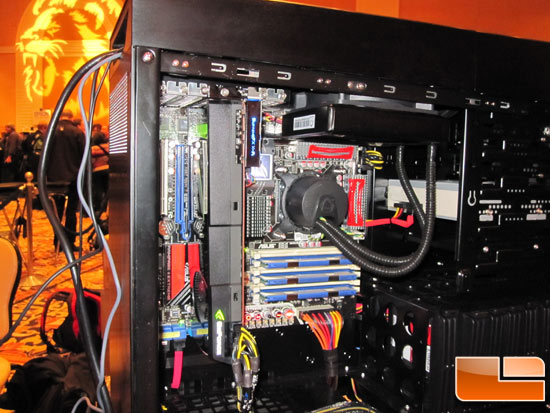 "With the 2010 edition of CES kicking off tomorrow, we headed to the Digital Experience press only event to get a preview of what will be on display this week. While we saw many things that caught our eye, nothing could top the live demo of NVIDIA's upcoming flagship. NVIDIA had the GeForce GF100, or Fermi if you like, up and running the Unigine DirectX 11 benchmark Heaven."

Article Title: CES 2010: NVIDIA Shows GeForce GF100 Fermi Video Card
Article URL: http://www.legitreviews.com/article/1175/1/