AZZA Helios 910R ATX Mid Tower Case Review
The Helios 910R gaming case from AZZA is engineered to satisfy the needs of PC Enthusiasts and Gamers. With today's gaming components producing so much heat AZZA gave the case a 140mm fan on the top, a 230mm fan on the side panel, a 140mm on the front panel and a 120mm fan on the back panel. Read on to see how this case does!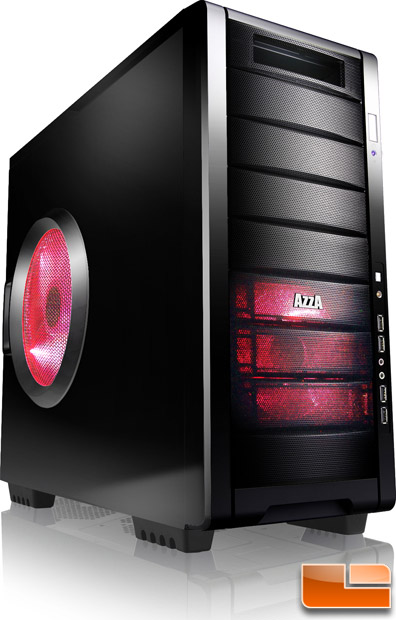 All the computers in my house are either Dells or HPs except for one. This one is a special computer that I built about two years ago and have been thinking about upgrading only recently. Since I don't have money to run out and purchase all the parts at once, I decided to build it one piece at a time, starting with the case. The chosen case for my project is the AZZA Helios 910R. With an ultra-efficient cooling system, an awesome black on red color scheme, lots of room for drive expansion and a price starting at $79.99, this case has promising future for any PC enthusiast.
Article Title: AZZA Helios 910R ATX Mid Tower Case Review
Article URL: http://www.legitreviews.com/article/1171/1/
Pricing At Time of Print: $79.99 - $20 Rebate = $59.99