Energizer EnergiStick AP250MN Mini-USB Blackberry Battery Booster
The Energizer EnergiStick is a simple portable charger and backup battery for common Mini-USB devices like your BlackBerry, Motorola and HTC smart phones! The compact size and slim shape make it convenient to carry on your key ring and take it anywhere, and use it anytime! Read on to see what it is all about!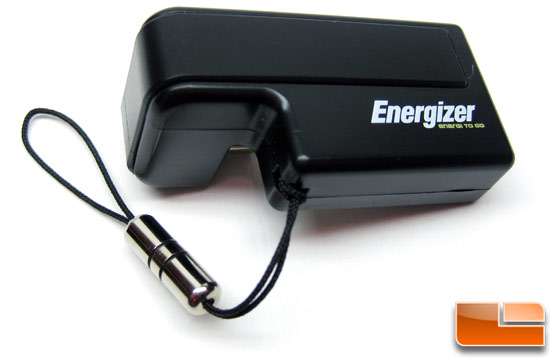 Last week at CES 2010 we talked with Energizer and they gave us a couple EnergiSticks to try out on our BlackBerry Bold and Plam Pre smart phones. The EnergiStick is the latest addition to their 'Energi To Go' line of products. The product is pretty self explanitory as it is nothing more than a rechargeable Lithium Ion battery pack that comes pre-charged and ready to give you up to 30 minutes of talk rime or 40 hours of standby time.
Article Title: Energizer EnergiStick AP250MN Mini-USB Blackberry Battery Booster
Article URL: http://www.legitreviews.com/article/1189/1/