Travel Stix - Pet Care and Travel for Dogs USB Flash Drive
Whether a professional caregiver, friend or relative cares for your pet, make sure they are prepared with important information identifying your pet's veterinarian's contact information, allergies and medical care issues to enable them to address the unforeseen emergency. How do you do this? The Travel Stix USB Flash drive claims to contain all the forms you need for when you travel with or without your pet.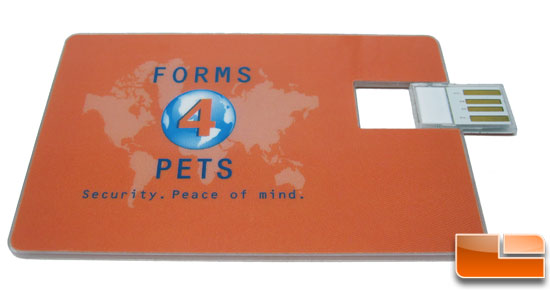 Today we are going to look at the Travel Stix Dog Care & Travel Flash drive made by Solex Enterprises LLC specifically for those that travel with their dogs. This drive contains important forms and is for owners who are leaving their pet with a kennel or having their pet travel with them. As you can see the flash drive itself is about the same size as a credit card, which means that it is rather thin and could easily fit in your wallet or purse.
Article Title: Travel Stix - Pet Care and Travel for Dogs USB Flash Drive
Article URL: http://www.legitreviews.com/article/1204/1/