Corsair 8GB Padlock 2 USB Flash Drive Review
The Corsair Padlock has been reborn with version 2 and is designed differently than every other drive on the market with its on-board PIN entry system. How does this provide added protection? We break down the Corsair Padlock 2 details to help you make an informed decision on secure portable storage devices.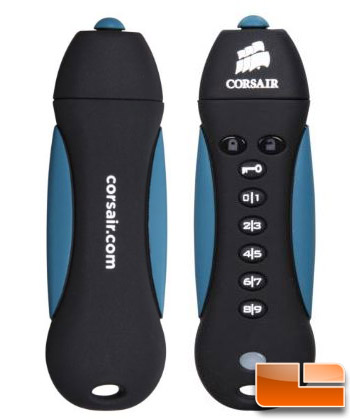 The Corsair Padlock 2 USB Flash drive would make an excellent off-site backup drive for your critical data as it offers both the security and portability to make this task a breeze. Overall, the only nitpick I had was the lack of place to secure the cap when the drive is in use. If that's the only complaint I can come up with, Corsair must be doing something right. I found the Padlock 2 to be simple to use, aesthetically pleasing and darn good at its core function of protecting data. It doesn't hurt that the price tag is less than many other secure drives at only $55.

Article Title: Corsair 8GB Padlock 2 USB Flash Drive Review
Article URL: http://www.legitreviews.com/article/1229/1/