Kingston 30GB SSDNow V Series Boot Drive Review
Using Solid-State Drives (SSDs) as boot drives is an economical approach to getting into the SSD hardware realm without spending a ton of money, which is one of the reasons many have been waiting on the sidelines. Kingston would like to invite you in with their $80 30GB SSDNow V Series boot drive and we'd like to introduce it to you.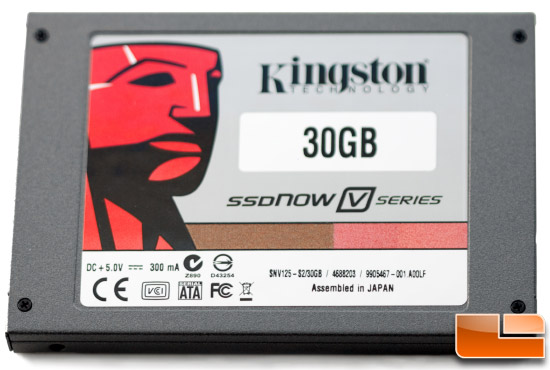 The idea of an SSD boot drive like the Kingston 30GB V Series drive works well of a lot of users who just can't dump a load of money into a drive but would really like to get rid of the HDD bottleneck in their system. Performance for this drive was right on with the expectations set by Kingston. The unfortunate part of that is the write speed, which at 50MB/s, falls below hard drive speed and frankly, is disappointing. There were some benchmarks that did show writes exceeding this but they still barely rival most platter drives. While you'll still see a nice performance boost by upgrading from an HDD in Windows and application loading, there are going to be some aspects of your daily use that you may see no change or even a loss in performance due to the writes. Such is life when you are only paying $110 (or $80 for the launch special) for a low capacity SSD...
Article Title: Kingston 30GB SSDNow V Series Boot Drive Review
Article URL: http://legitreviews.com/article/1242/1/
Pricing At Time of Print: $79.99 shipped