Cooler Master HAF 932 AMD Edition Full Tower Case Review
In collaboration with AMD, Cooler Master has released an AMD edition of the critically acclaimed HAF 932 which transforms your machine into an AMD themed eye catching PC case. The HAF 932 AMD edition adds racing red to the front and is branded with the AMD dragon on the acrylic see-through side panel. Read on to see how this full tower case does in our system AMD system build!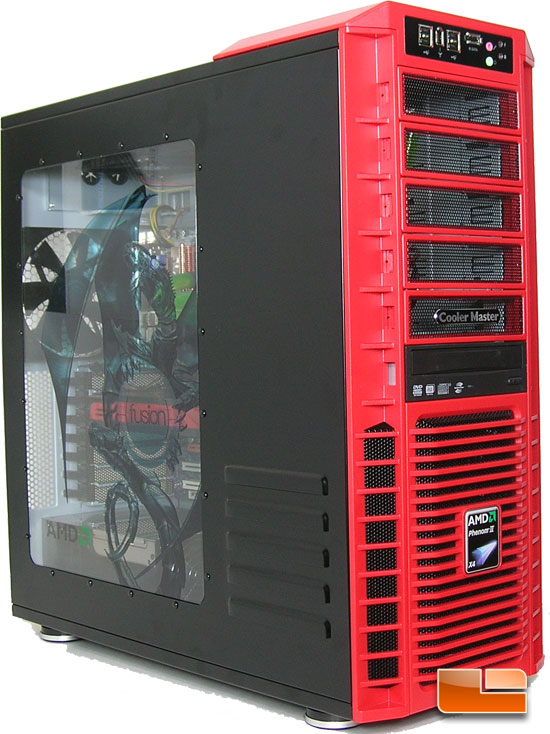 The Cooler Master HAF 932 AMD Edition was a joy to work with. The HAF 932 AMD Edition case is a full tower case. There is plenty of room for the largest of graphics cards with room to spare. Measuring 22.20" x 9.60" x 22.04" the Cooler Master HAF 932 AMD Edition has more than enough room for a full water cooling loop with no modifications. The fact that the case is made out of steel does make it a little on the heavy side, 29.1 pounds isn't horrible though. The option to run dual power supplies and a cooling loop with a dual radiator is also a nice touch...
Article Title: Cooler Master HAF 932 AMD Edition Full Tower Case Review
Article URL: http://www.legitreviews.com/article/1239/1/
Pricing At Time of Print: $179.99 plus $24.99 shipping