Corsair Voyager GTR 32GB USB 2.0 Flash Drive Review
When it comes to USB Flash drives there are a dizzying array of sizes, colors and shapes with performance that generally runs from downright atrocious to decent. Corsair would like to sit a top of the performance end of things and are making a bid to do so with their line of Flash Voyager GTR thumb drives. Read on to see how their flagship USB 3.0 drive does in the benchmarks!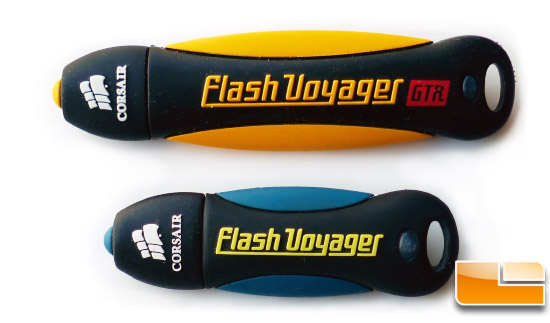 If you've perused the benchmarking page, it's obvious that this is one fast flash drive. In fact, it's the fastest I have personally used and probably the fastest USB 2.0 drive we have reviewed over the years. In addition to the performance, Corsair has managed to keep the drive size to a minimum as well as offering a nearly indestructible design that takes the worry out of mobile storage. Throw in the 10-year warranty and the included lanyard and USB dongle all for $110, you have yourself a keeper.
Article Title: Corsair Voyager GTR 32GB USB 2.0 Flash Drive Review
Article URL: http://www.legitreviews.com/article/1266/1/