Corsair Obsidian Series 700D Full Tower PC Case Review
Corsair is getting ready to announce its second PC case, the Obsidian 700D. The new 700D is positioned slightly lower than the 800D which the company debuted last year. We found the 800D to be one of best cases we have ever looked at, so we have really high hopes for the lower cost 700D. Read on to see what we think of the Corsair Obsidian 700D PC gaming chassis!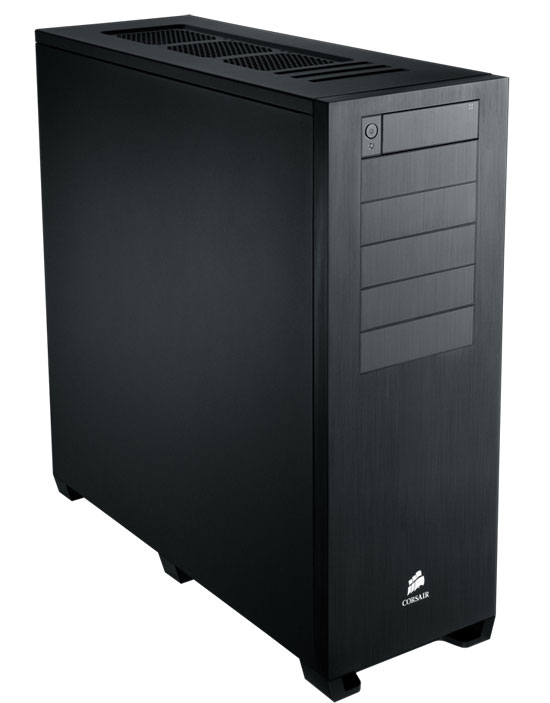 The Corsair Obsidian 700D was released with the goal in mind of having a case with the same level of performance but at a lower price point. The easiest way to do this was to remove some of the bells and whistles of the 800D: the hot swap bays and the side panel. Those two features are what some enthusiasts don't want or need and their removal dropped the price $24 from $273.99 for the 800D to $249.99 for the 700D. This price drop will most likely be what pushes those on the fence about the 800D one way or the other. Like I said earlier, working with the 700D was actually enjoyable. There was no fighting anything to go where I wanted it; just put my parts in and on to the next...
Article Title: Corsair Obsidian Series 700D Full Tower PC Case Review
Article URL: http://www.legitreviews.com/article/1294/1/
Pricing At Time of Print: $249 shipped