XFX Radeon HD 5770 1GB GDDR5 Video Card Review
Mainstream gamers that run on a tight budget and want DirectX 11 really only have a few options on the Radeon HD 5xxx side of the fence, as NVIDIA offerings don't start until $349. This is way more than most want unless they enjoy being on the bleeding edge of NVIDIA fanboy-ism. Luckily, ATI has a number of DirectX 11 video cards below the $200 price margin, and today we are looking at a reference Radeon HD 5770 from XFX that costs just $165.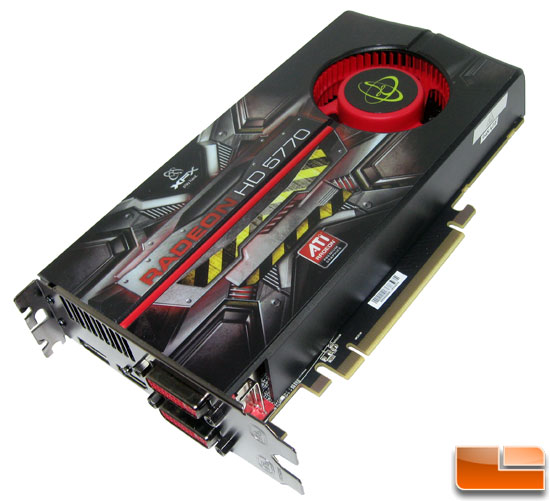 Performance-wise this reference design HD 5770 certainly holds its own against the much beefier GeForce GTX 260-216. With the factory overclocked GTX 260 just beating the stock HD 5770 in most tests, there is no doubt the HD 5770 can likely take out a reference GTX 260-216 across the board. Throw in an HD 5750 to the mix for some CrossfireX action and you have significantly more power than the GTX 260, at the same wattage, and way more...

Article Title: XFX Radeon HD 5770 1GB GDDR5 Video Card Review
Article URL: http://www.legitreviews.com/article/1305/1/
Pricing At Time of Print: $165 shipped