ASRock ION 330HT-BD 1080P Blu-Ray HTPC System Review
Anyone who has put together a HTPC knows that finding the right balance of performance, power, and noise can be a difficult task. Today we look at a system that finds a balance between the three. Looking for the perfect platform for your HTPC? This barebones system might just be the ticket if you don't mind installing the operating system!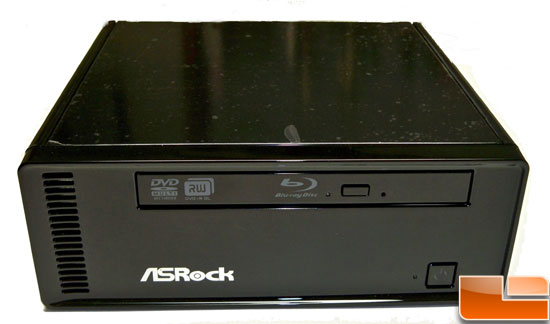 Packed with some impressive technology, the ION 330HT-BD could be just the HTPC you've been looking for. At its heart, it has an Intel Atom 330 1.6GHz CPU. The Atom 330 is a dual core, hyper threaded CPU. While it isn't a monster performer, it has very low power use and is right at home for use in an HTPC. The other important part of an HTPC is the graphics processor. As the name suggests this an NVIDIA ION chip, which means it capable of DX10 graphics, and full 1080p hardware accelerated video playback. Priced at $509.99 + $6.99 shipping , this is a good solution for someone not familiar with putting a system together but looking to get into a HTPC...

Article Title: ASRock ION 330HT-BD 1080P Blu-Ray HTPC System Review
Article URL: http://www.legitreviews.com/article/1314/1/
Pricing At Time of Print: $509.99 shipped from Newegg