E3 Expo 2010: Opening Day Coverage
The 2010 E3 Media & Business Summit hosted by the Entertainment Software Association (ESA) is going on this week at the Los Angeles Convention Center from June 15th to 17th. Read on as we bring you some of our day one show coverage that includes some exclusive videos on some cool technology like the Sony PlayStation Move, Microsoft Xbox Kinect and some GoldenEye 007 gameplay footage before we got the evil stare down! Not our fault the game was stuttering!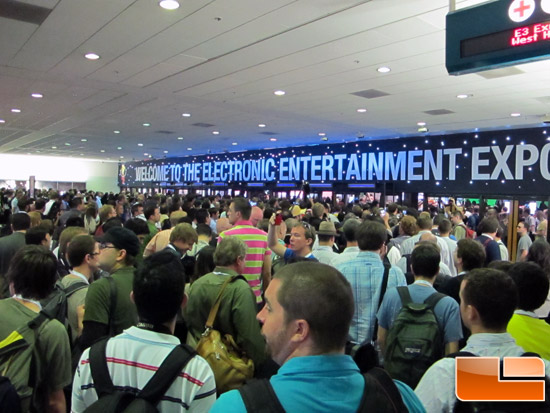 We arrived at this year's Electronic Entertainment Expo expecting to check out some great upcoming gaming hardware and new software titles that will be hitting the streets. With almost 70% of American households owning a computer or gaming consol, you can understand the high stakes that companies undertake throughout the year. In order for them to get as much exposure as possible, gaming developers and publishers need to make as much a splash as possible. One of the best ways to do this is by showing your upcoming products at conventions such as E3.
Article Title: E3 Expo 2010: Opening Day Coverage
Article URL: http://www.legitreviews.com/article/1342/1/