XFX Radeon HD 5830 Video Card Review
The XFX Radeon HD 5830 video card features 1120 stream processors, 1GB of GDDR5 memory, a custom GPU cooler and a price tag of under $240. If you are looking to spend under $250 on a DirectX 11 graphics card that fully supports ATI Eyefinity then you'll need to take a look at this one and see how it performs to other video cards like a couple different NVIDIA GeForce GTX 465's for starters.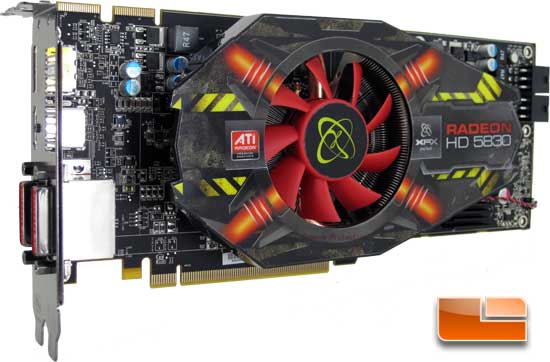 The XFX Radeon HD 5830 has an overall length of 10.25 inches, so this isn't a little card by any means. In order to keep the XFX Radeon HD 5830's temperatures in check, XFX uses a custom cooling solution that features a 70mm fan. The heat sink assembly has a pair of heat pipes with ~120 fins soldered in place. The fan is a 70x70x15mm fan that is rated for .43 Amps and a maximum speed of 4000RPM. For a small fan it move a decent amount of air, at maximum speed it will push 35.5CFM through the fins of the heatsink. The heat sink itself has a copper base and the pair of copper heatpipes that run through the base have been soldered into place...

Article Title: XFX Radeon HD 5830 Video Card Review
Article URL: http://www.legitreviews.com/article/1334/1/
Pricing At Time of Print: $239.99 shipped