Cooler Master V6GT CPU Cooler Review
Looking for a CPU cooler that both looks great and still outperforms the competition? Cooler Master released the V6GT CPU cooler today and it uses a new Double-V heatpipe design, twin 120mm DynaLoop PWM fans and 55 densely stacked fins asymmetrically with a five degree tilt to bring you the best cooling possible. Join us as we look the CM V6GT over and put it up against some of the best performing coolers out on the market today.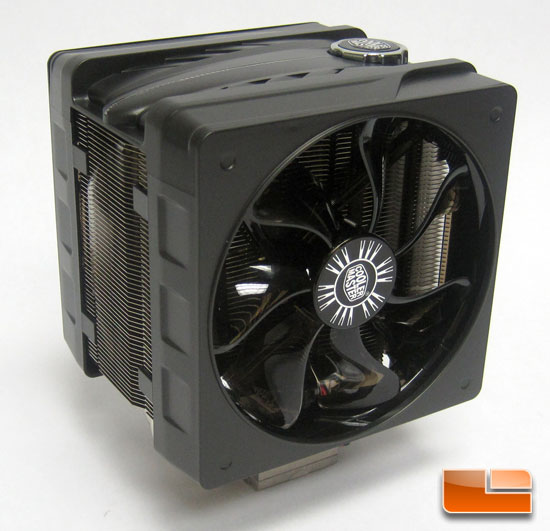 Cooler Master said that the V6GT would outperform the V8 in their reviewers guide, and it did just that. The new Double V heatpipe arrangement and the Inclined Fin Array is a step in the right direction, but it could also have been the twin fans pumping almost 100CFM each through the CPU cooler.
Article Title: Cooler Master V6GT CPU Cooler Review
Article URL: http://www.legitreviews.com/article/1352/1/