AXLE Radeon HD 5670 Video Card Review
We take a look at look at seven video cards around the $100 price point from both NVIDIA & AMD and run them on eight benchmarks at two resolutions to see how they perform. The goal for testing is to give the readers good feel of the AXLE Radeon HD 5670 video card and a feel for performance in popular game titles running OpenGL and DirectX 9, 10 and 11.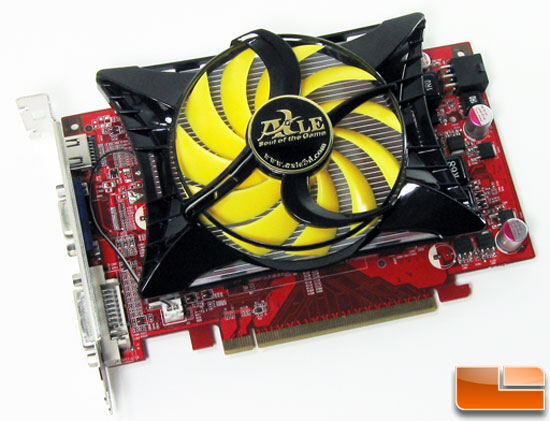 The AXLE Radeon HD 5670 1GB we have here is a reference design model with a custom Arctic Cooling (or "ARCTIC" now) heatsink assembly identical to the one found on the AXLE GeForce GT 240 512MB we reviewed late last year. Searching various retailers found that there are only a handful of HD 5670's that have a overclock from the factory, and only in the realm of 10-15MHz on the core or memory, not on both.
Article Title: AXLE Radeon HD 5670 Video Card Review
Article URL: http://www.legitreviews.com/article/1349/1/