Cooler Master HAF 932 Black Edition PC Case Review
Cooler Master sent Legit Reviews one of their newest releases, the HAF 932 Black Edition. With the same features as the original HAF 932 along with a few new ones, we take a look at the newest addition to the HAF 932 line and see what Cooler Master has done different with this bad boy.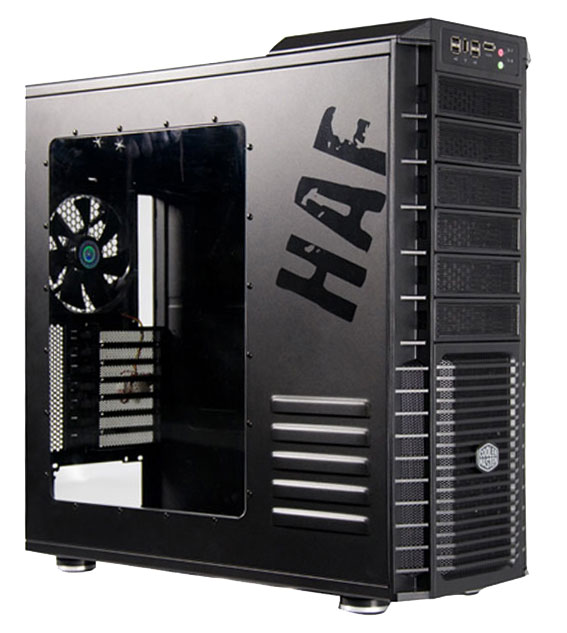 All in all, I really like what Cooler Master has done with the HAF 932 Black Edition. They took what was great in the original HAF 932 and improved upon it. Giving it a black interior was a great idea and the paint job on that is just excellent, I can't say any more good things about that. Applying a much bigger side window than the original design gave me mixed feelings. I thought the air flow would be compromised and luckily with the GPU air duct, but the airflow was not compromised in any way.

Article Title: Cooler Master HAF 932 Black Edition PC Case Review
Article URL: http://www.legitreviews.com/article/1376/1/
PRicing At Time of Print: $159.99 shipped