Corsair Graphite Series 600T Mid-Tower PC Case Review
Building on the success they had with the Obsidian series cases Corsair has released the Graphite series. The first case in the new Graphite series is the Graphite 600T mid-tower. Corsair says the new Graphite 600T is a mid-tower with full tower features such as support for long graphics cards and 3-way SLI or CrossFireX. So, join us as we look over the new Graphite 600T from the Corsair Graphite series.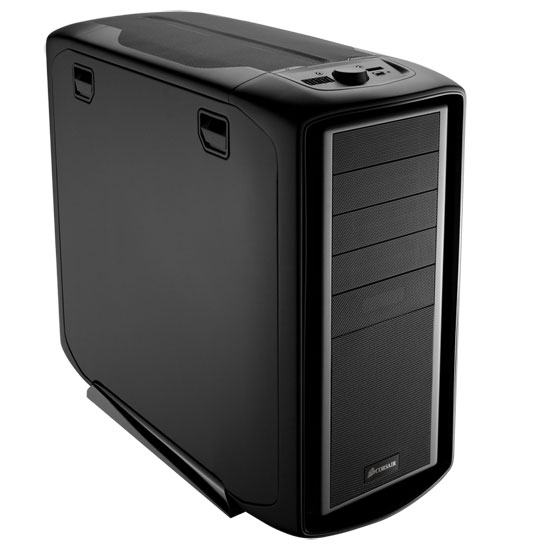 Corsair says right on the box for the Graphite 600T, "Brilliant design, inside and out" and I pretty much have to agree. I'm looking at the Graphite 600T like it is the Obsidian 700D and 800D's sexy sister in the little black dress and curves in all the right places. It just looks great, tons of room and super easy to work with. The paint and finish of the Graphite 600T has a great look to it, and it resisted finger prints rather well. Also being able to lift and maneuver the Graphite 600T by the lips on the front and rear bezels is nice. It's a natural grabbing point and the bezels are strong so no worries of ripping one off the chassis.
Article Title: Corsair Graphite Series 600T Mid-Tower PC Case Review
Article URL: http://www.legitreviews.com/article/1412/1/