Antec LanBoy Air Modular Mid Tower Case Review
Today we get to look at the newest case from Antec, the LanBoy Air. The LanBoy Air is a fully-modular case that can be customized 34,800 ways. The LanBoy Air sports unprecedented top-to-bottom mesh construction for extensive air ventilation and includes five 120 mm fans and space for a total of 15 cooling fans! So join us as we look at this newest offering from Antec.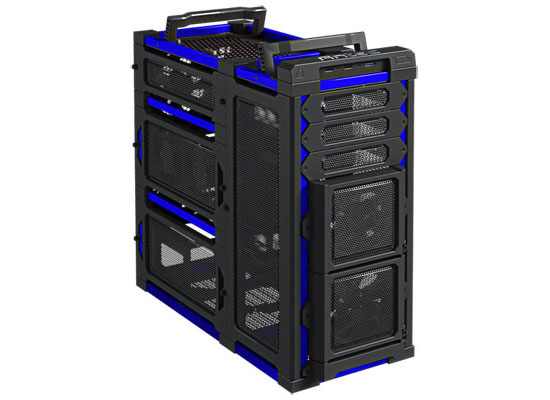 Antec has been known for great cases over the years, and the LanBoy Air is another in a long line. The case is well built, well thought out, and unlike most cases you can change it with a little time and a Phillips screw driver. The overall design of the LanBoy Air is very well thought out. In moving parts around I never had a situation arise that the holes didn't line up or something didn't fit. The Antec LanBoy Air is available for $219.95; for that price you get case that is very customizable and has room for the biggest hardware available at this time. If you want to customize a case but don't have a lot of tools or the skill, then give the LanBoy Air a good look because you just need a little time and a screw driver.
Article Title: Antec LanBoy Air Modular Mid Tower Case Review
Article URL: http://www.legitreviews.com/article/1421/1/
Pricing At Time of Print: $219.95 MSRP