SandForce SF-2000 Series SSD Controllers Detailed
SandForce is making some news today by announcing the availability of the SF-2000 Family of SSD controllers. This new SSD controller features a SATA III 6Gbps host interface, DuraClass Technology, 60,000 sustained random read/write IOPS (Input-output Operations Per Second) and sustained sequential read/write performance of 500 Megabytes per second. Yes, you are reading that right! This new controller will be able to max out the Serial ATA Revision 3.0 bus at 500MB/s read/write!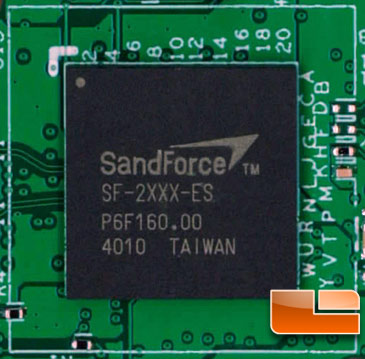 The key changes in the SF-2000 series controller is most obviously the updated SATA III 6Gb/s interface, which helps push performance up to 60,000 IOPS for 4K Random Read and Write data transfers. It also pushed the sequential Read and Write performance numbers up to 500MB/s and SandForce confirms they have hit those numbers in their test lab just this week with their first production run silicon that they just recently got in from overseas. SandForce will have three model numbers in the SF-2000 series; the SF-2600, SF-2500 and the SF-2300.
Article Title: SandForce SF-2000 Series SSD Controllers Detailed
Article URL: http://www.legitreviews.com/article/1429/1/