Cooler Master Choiix Power Fort USB Battery Pack Review
The Choiix Power Fort is a very handy device, and with seemingly infinite battery life as a flashlight (70 hours per charge, and 500 charges before it only charges up to ~85% means about 35,000 hours of flashlight time) it is simply a great buy. Even at its steep $49.99 price tag for the standard models I have to say the Choiix Power Fort is well worth the money, and if you travel frequently I would have to consider it a necessity.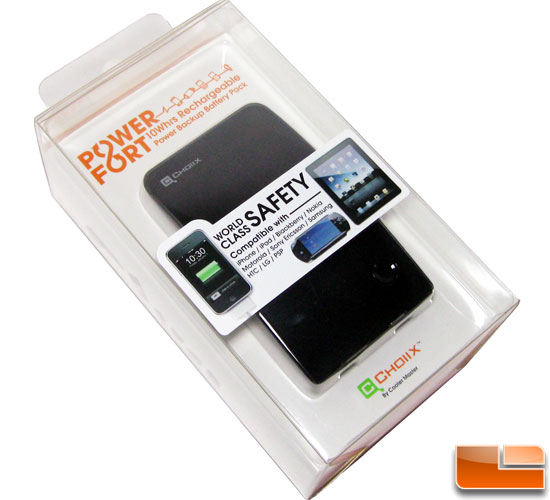 The bundle we received was for item C-2010-K1A0 which is the Black, Advanced retail version. The Power Fort is available as white normal/advanced, or black normal/advanced. The difference between the normal and advanced versions is the car and wall power adapters. The normal versions come with just the two USB cables and suede pouch, whereas the advanced have the car adapter and US/EU/AU/UK wall adapters...


Article Title: Cooler Master Choiix Power Fort USB Battery Pack Review
Article URL: http://www.legitreviews.com/article/1424/1/
Pricing At Time of Print: $49.99 shipped