Azza Hurrican 2000 Full Tower PC Case Review
Today Legit Reviews takes a look at a new case from Azza, the Hurrican 2000. Aimed toward gamers, the Hurrican 2000 is designed from the ground up to house the "ultimate gaming rig". With the amount of features and a very nice price tag, it could very well be what you're looking for. Read on to take a look at this $95 chassis and see if it has what it takes for your next system build!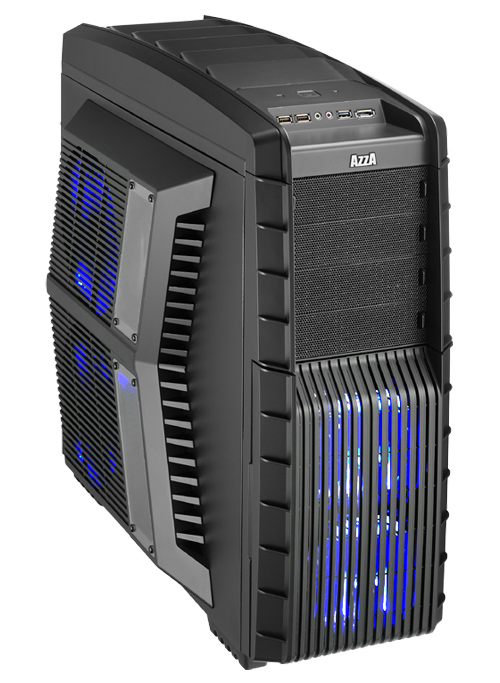 I like the Azza Hurrican 2000. It's got a nice look with quality craftsmanship. Frankly, there aren't too many bad things I can really say about this case. It's got a lot of room to work with, an all black exterior and interior (which I do like in cases these days). The price point is fantastic at $129.99 over at Newegg and with their mail in rebate going on at the moment, it's an even sweeter deal at $94.99. Couple that with the one year warranty it's equipped with, you now have a harder choice between...
Article Title: Azza Hurrican 2000 Full Tower PC Case Review
Article URL: http://www.legitreviews.com/article/1435/1/
Pricing At Time of Print: $94.99 After $25 Rebate