BlizzCon 2010 - Final Day Coverage
Blizzard Entertainment brought its gamers a fifth Blizzcon this past weekend and Legit Reviews was there to check out the celebration the Warcraft, StarCraft, and Diablo PC games. The 2 day convention was held at Anaheim CA and lasted from Oct. 22nd until the 23rd. This year Blizzcon drew in thousands of Blizzard enthusiasts from across the country and all over the world. Read on to see what happened and even watch some videos that we took!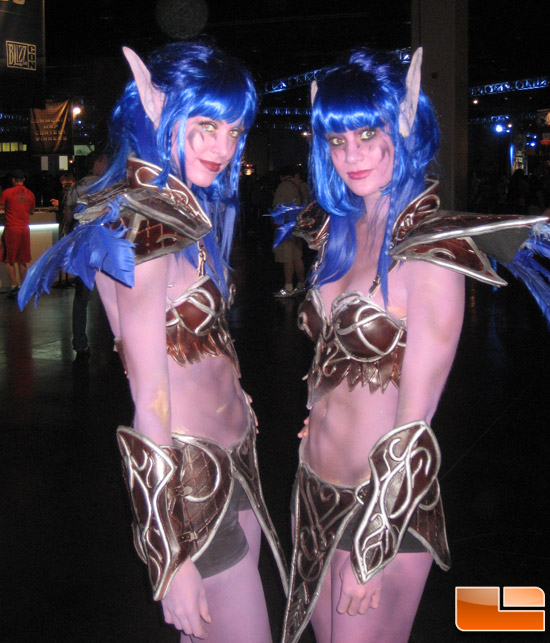 As Tenacious D settled up on stage, a familiar face graced us and proceeded to get set up behind the drum kit. That familiar face was none other that the great Dave Grohl of the Foo Fighters. The D rocked all of their classics and added a few new songs, such as Death Star, to the mix. The crowd was really into it and there wasn't a person sitting in the audience as far as I can tell. The pit area that was sectioned off for people to standing was directly in front of the stage and was packed. The staff had to keep turning people away because there was absolutely zero room left to fit anyone else in it. Jack Black commented on how large and awesome the crowd was and claimed to be sincere in his comments. Nothing rocks like Blizzcon!!

Article Title: BlizzCon 2010 - Final Day Coverage
Article URL: http://www.legitreviews.com/article/1447/1/